Shopping for Personalised Gifts with Giftpup.com
If you are looking for a truly original gift this Christmas then head to Giftpup! They supply a wide range of quality personalised gifts for all the family. Many of these gifts are handmade by experts in their field and they take great pride in the quality of their products.
With many of their gifts you can upload your favourite photo or include a name and special message. When you have uploaded your photo or message you can also view your personalised gift with their clever software, before making a purchase.
As well as their own in-house illustrators Giftpup work very closely with some fantastic designers and creative people from around the world. Their design partners have been good enough to provide Giftpup with unique designs to include on a wide range of products including greeting cards, ceramics, wall art and childrens' gifts.
There are so many products on their site that would make excellent Christmas presents at great prices.
Personalised Christmas Doormat
Its November already, and Halloween is out of the way followed by Bonfire Night, the next big occasion on our calendars is Christmas! Christmas is a great time of year and I do like to go all out. But never have I ever owned a Christmas doormat.
I am simply thrilled with how this Christmas doormat has been made and how effective it looks. It is so nice to have Christmas products in your home, but to have them personalised to your own family means so much more.
The personalised Christmas doormat is a great way at starting Christmas cheer right from the entrance of your home.
It is a standard size doormat fitting in the doorway perfectly, the delivery was very convenient and upon opening the package you could see all the time and attention given to this mat whilst it has been personalised.
This grey washable indoor Christmas doormat is the perfect personalised addition to any home. A unique gift to help celebrate the holiday season. Made in Britain this 8mm nylon mat measuring 40 x 70cm is machine washable with an anti slip 100% recycled backing.
I love how the website works, you can visibly see what your product is going to look like as an example before you buy by using the personalise option to preview your product.
We have previously reviewed personalised chocolate bars from Giftpup which you can read about here. They would be great in Christmas stockings or perfect in Christmas Eve boxes. 
GiftPup help you with buying by having categories for each person you would buy for.
TREATS FOR THE FEMALES
With a category for each female in your life, you can narrow your search down to suit perfectly, from personalised jewellery, cups, teddies, pictures, wine glasses, bottles, tea pots… The list is endless I have fell in love with the range offered!
This Brussel Sprout chocolate jar has my name wrote all over it, (literally) I have Brussel sprouts with my tea about 3 to 4 times a week this jar stood out for me instantly as I know it is a gift that people would buy for me.
But on a more girly note, this Claudia Crystal Wine Glass – Classic Ornate Design has stood out for me and I would love to find this wrapped up under the tree for me I think it is simply stunning, and such a great price!
GIFTS FOR MALES
Personalised beer glasses, whiskey, cuff links, keyrings, mugs, notebooks and once again so much more! Such a variety, items that would suit any man in your life. We like the look of Hot Headz Ultimate Hamper, which would go down great in this household.
CHILDREN'S GIFTS
Personalised coloring pencils, bears, xmas sweets, photo frames, selection of christenings gifts, money tubs… You can pick something truly wonderful for a special child.
With so much choice you are spoilt on what to pick. The personalised grey rabbit would be a big hit with Grace knowing now she can read her name and it would also make a great gift for a new baby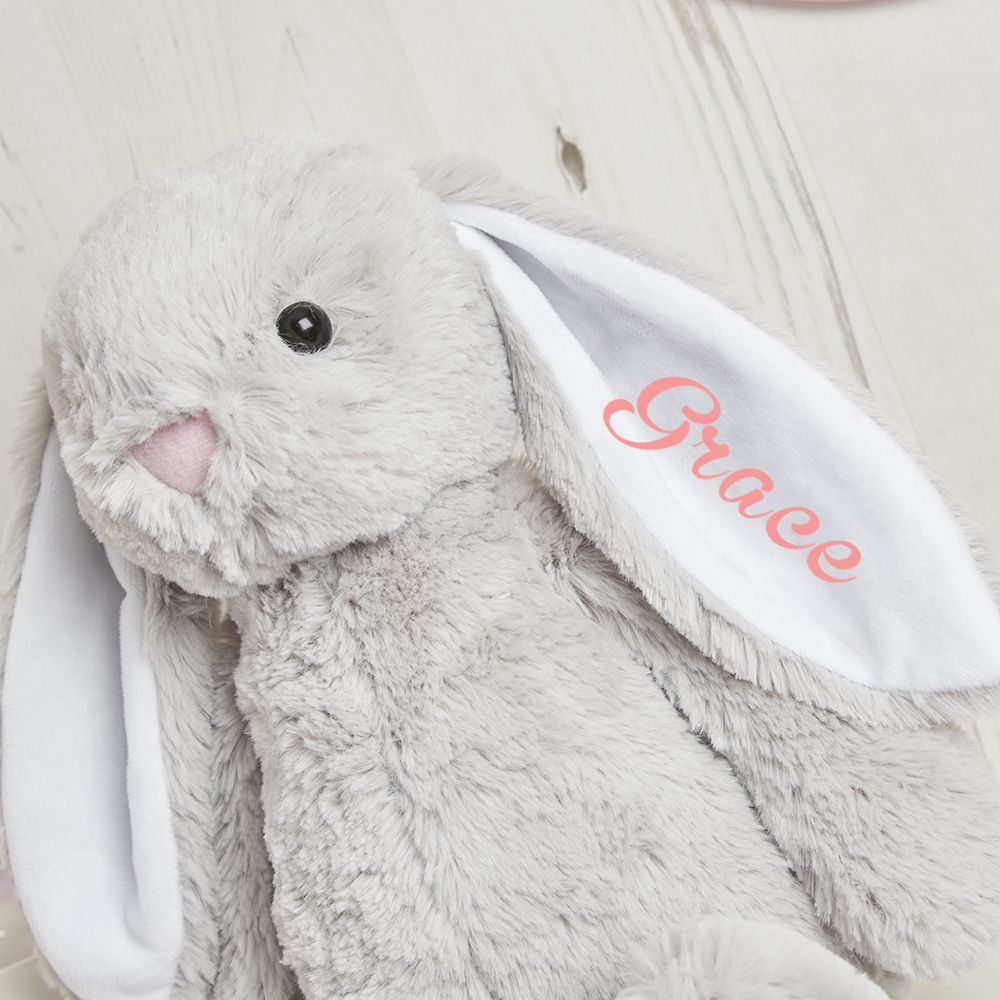 Available for the festive season GiftPup also have personalised Christmas sacks and a large selection of personalised Christmas themed goods.
You will find something to suit everyone on this site, even the hard to buy for gifts! I love this site since discovering it and I really like the idea of being able to preview you personalised items before going through with your order.
Mummy H
Have you seen our giveaways?  Just head to our giveaway page to see the list of prizes. There is something for everyone!
WE WAS SENT THIS ITEM TO REVIEW FREE OF CHARGE. OUR OPINIONS ARE IN NO WAY SWAYED BY THIS. ALL OUR REVIEWS ARE OUR HONEST THOUGHTS & FEELINGS.